---
Design Thinking for London Local Retailer
Innovation
Digital and physical technologies will continue to provide interesting opportunities over the next 10 years and online communities are more imposing than ever. The retailer needs to find a way to make their space more valuable to the public again. The retailer has realised that their in-person services are not enough to differentiate themselves. They are competing with a crowded market where most customers are now researching and buying online.
Using design thinking approach

Understand the client (Flower shop owner)Find and research client's customers and competitorsExamine the findings and ideatePrototype solutions that support users and business objectivesTest and validate
My role in the team was to question and challenge the norm. Through the month, the team of four work remotely in three countries and put together our findings. I dived into primary research using online survey and interviews with flower shop owners. As a team, we created storyboard and conducted user testing in retails and bridal shops to bridge the contact point with the two (flower shop and shops that sell flowers).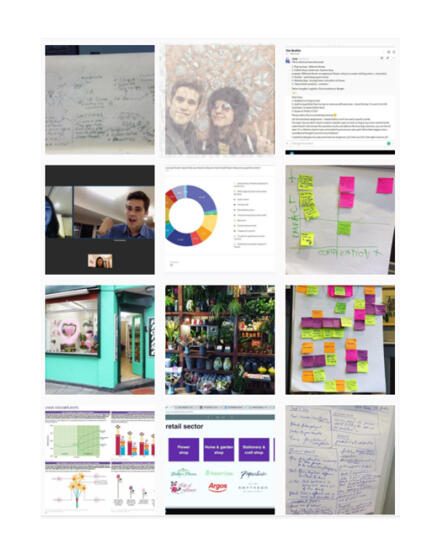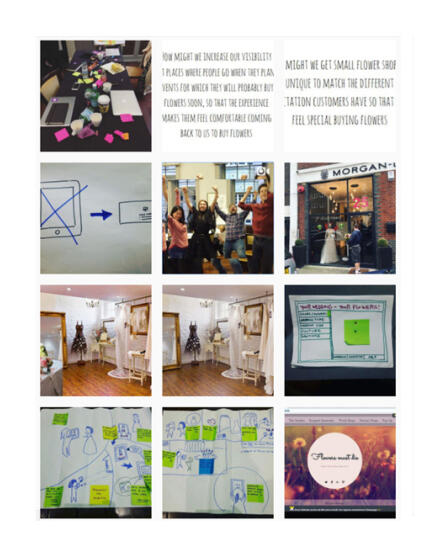 Through learning and failing fast, the team discovered the business potential and partnership engagement in the bridal shop where customers can look into choice of flower bouquet, decoration arrangement at the bridal shop.

The bridesmaids could browse on an ipad provided by the flower shop. Other bridal shops would work with the local retailers as contact point without the use of an ipad. Through design thinking and iterative process, the local retailer could now put forward partnerships with bridal shops that need their products and services.
---